Ahmed Zabana National Museum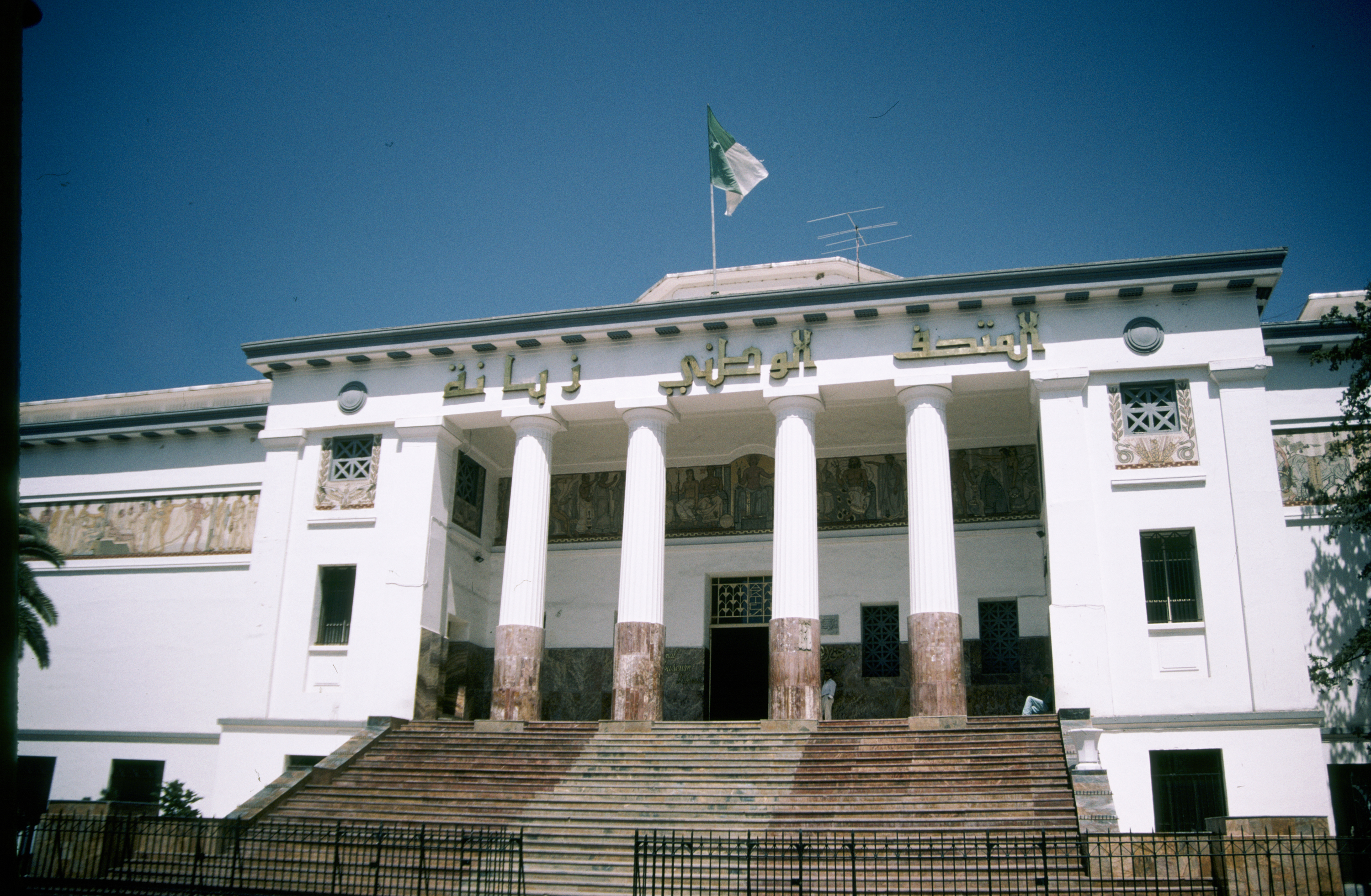 A museum located in Oran, Algeria, and named after the Algerian national hero Ahmed Zabana who was executed by the French on May 19, 1956, in Algiers. The first floor of the museum tells the story of the local impact of Algeria's battle for independence from France including a list of local people executed by the French between 1954 and 1962. The museum also includes artwork in the form of ancient sculptures, some mosaics and terracotta portraits and paintings including works by 20th-century Algerian artists and French Orientalists including Eugene Fromentin.
Address: M9W3+JG7, 19, Avenue Ahmed Zabana, Oran 31000, Algeria
Phone: +213 41 40 37 81
Archaeological Museum of Cherchell
Home to what are widely considered to be some of the best examples of Roman and Greek antiquities on the African continent. Cherchell was called Caesarea of Mauretania during the Roman empire, and was the rich capital of Roman Mauretania Caesariensis. Many artifacts from these various periods of Cherchell's former history have been uncovered by archaeologists, a large number of which are on display in the Cherchell Archaeological Museum. Exhibits include works by Byzantine silversmiths, such as ornately decorated patera (vessels used for drinking), as well as intricately designed mosaics. It was during the Roman reign over Mauritania in 25 BC, under the leadership of Juba II, that a theater, library and other buildings were established in Cherchell (Caesarea). Juba II also gathered an impressive collection of artworks, particularly excellent examples of marble sculptures, along with a sculpture of the head of his wife, Cleopatra Selene II. Partial ruins of the Roman theater, Roman baths, and Civile Basilica are found on the outskirts of Cherchell.
Address: J55R+8FF, Cherchell, Algeria
Phone: +213 24 34 78 08
Bardo National Museum of Prehistory and Ethnography
A national museum located in Algiers opened in 1927. The edifice is a former Moorish villa. H. Klein tells us that the palace was built in the eighteenth century and that it would have been the property of Prince Omar before the French conquest. A document, in the form of a drawing signed by Captain Longuemare, specifies that it was Mustapha ben Omar who was a very rich Tunisian. In 1926, the Bardo Palace was ceded to the Domains by Mrs Frémont, sister and heiress of Pierre Joret.
Address: 03, Ave Franklin Roosevelt, Sidi M'Hamed 16000, Algeria
Phone: +213 21 64 76 41
Museum of Antiquities
The museum is the oldest in Algeria and Africa. The collection was set up in 1835 by Bertrand Clauzel and curated by Louis-Adrien Berbrugger. The early museum opened in 1838 with antiquities of Algerian provenance. Up until 1896, the museum had been moved to several different locations, until it settled on the Mustapha Pasha hills and was officially inaugurated there in 1897. The museum opened in 1897 and in 1911 it was described as having the finest collection of its kind in Algeria. The branch of the museum that houses the Islamic collection was inaugurated in 2003. A reading room exhibiting a numismatic collection opened in 2006.
Address: 03 Ave Franklin Roosevelt, El Djazair 16000, Algeria
Phone: +213 21 74 76 41
Museum of Modern Art of Algiers
The building, built between 1901 and 1909, was first used as a department store, the Galeries de France. Its architecture is neo-moorish. It was rehabilitated to host the museum on five levels and it was inaugurated in 2007. The museum presented a retrospective on Olivier Debré (May–August 2010) and a tribute to M'hamed Issiakhem (December 2010 – January 2011).
Address: 25 Rue Larbi Ben M'hidi, Alger Ctre 16002, Algeria
Phone: +213 21 71 72 52
Museum of Popular Arts and Traditions
The museum is housed in a former 16th-century Ottoman palace. The former Turkish residence was formerly known as Dar Bakri. The museum opened in 1961 and offers a detailed journey through the customs and traditions of Algeria, with exhibits such as artisan crafts and classical culture. It has a large collection of everyday Algerian objects, traditional cooking utensils, fabrics, jewellery, exquisite decorative elements and a range of beautiful artisan rugs and furnishings. In addition to the ethnographic collection, the museum keeps a photographic fund with over 20,000 items, including ancient photos, Ektachromes, diapositives and black and white photos.
Address: 9 rue Mohamed Akli Malek، Casbah 16000, Algeria
Phone: +213 21 43 99 08
Museum of the Revolution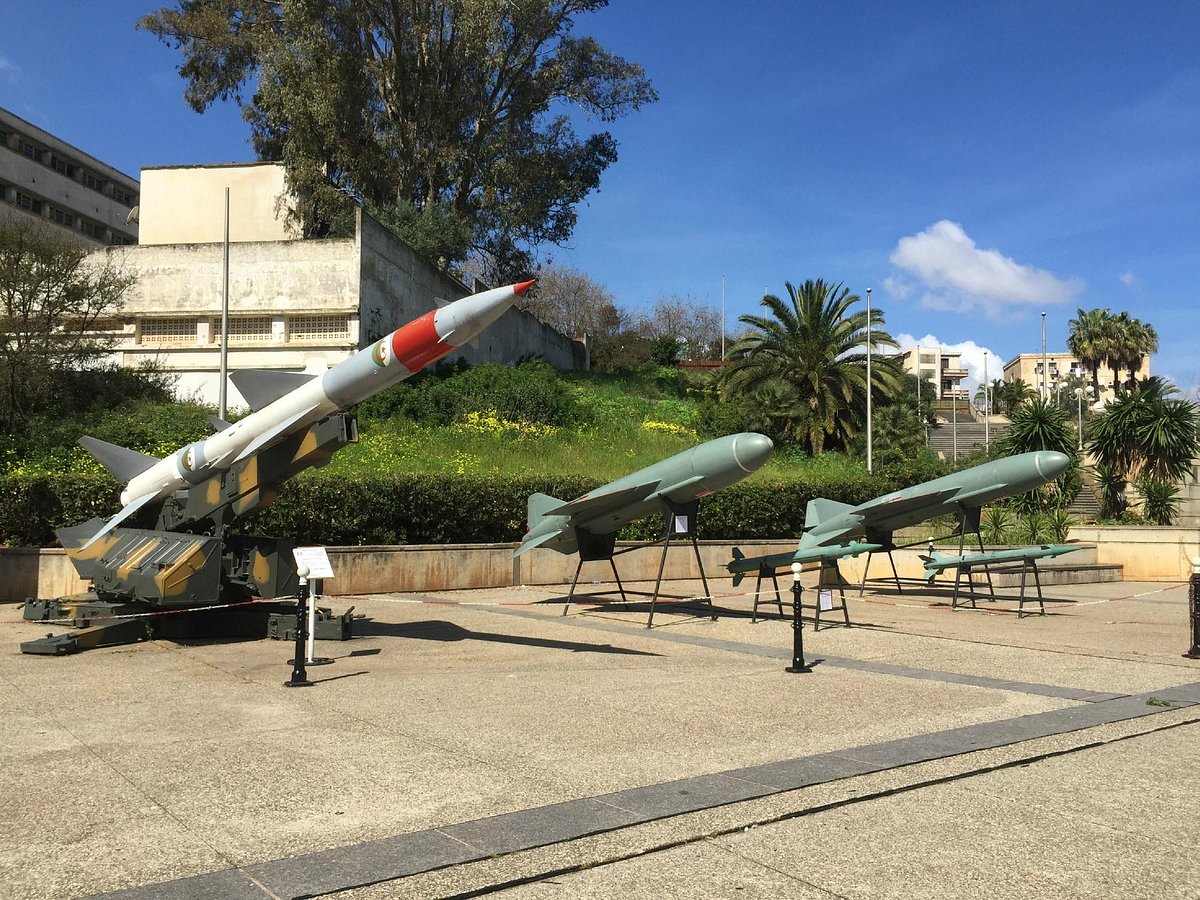 The museum displays a collection of memorabilia from Algeria's war of independence against France. It was established in 1968 and was originally a village church. Among the exhibits are over 50 models of battles, walled cities, incidents and forts.
Address: Riadh El Feth, Algiers 16015, Algeria
National Museum of Fine Arts of Algiers
The National Museum of Fine Arts in Algiers is one of the largest art museums in Africa. Opened to the public since 5 May 1930, it is located in the Hamma district, next to the Hamma test garden. The building, spanning four floors, is an amazing synthesis of various styles, harmoniously presenting the decorative influences of medieval Muslim art, those of antique art and art deco geometries of the thirties. With 8000 works of art, its collection is considered the most important for art in Algeria, in the Arab world and even on the African continent.
Address: P3WC+CWW, Rue Du Dr Laveran, Algiers, Algeria
Phone: +213 551 40 20 70